BTR TODAY (Interview)
"You can argue and scream in the middle of a party to get people to notice you. Or just play "Party Trick." Then you'll not only get their attention, you'll get them moving... As the pop song's beat bubbles and bounces, the vocals grow in aggression." - BTR
My interview and Premier with BreakThruRadio made it to the front page! Read the behind the scenes on the artist, the creative process that went into "Party Trick" and listen to the featured single.
IMPOSE Magazine
"LOUIZA, oka SF by Oakland artist Rebecca Mimiagia readies the Tiny Telephone recorded album Party Trick & shares the single "Leash on a Tiger" that moves in manners of surprise & fascination at every turn. With unexpected items awaiting with each note, LOUIZA channels a plethora of musically minded cues to make for an economic/minimalist execution of intrigue."
BORN MUSIC (INTERVIEW)
"The captivating vocals and chord progressions of LOUIZA ensue a hailstorm of raw emotion and neolistic energies hammering down from clouds of poetic intervention. After hearing 'Forget Regret', we sensed there was a special aura to Rebecca so we caught up with her to have a chat…
NNW Music Blog
"We've got a very catchy summer track from Oakland Artist, LOUIZA with her single, "Party Trick"" - Portland Music Next Northwest Music Blog
They Loved my interview with BTR and put it on the front page of their blog.
BORN MUSIC
"Mimiaga's contemporary jazz influences shine through on the single like a prism being penetrated by light from every angle, making it impossible to ignore her delicate yet haunting vocals. They produce that melancholic feel grunge brought to the world we are all so familiar with, evoking emotions that aren't overtly happy or sad..."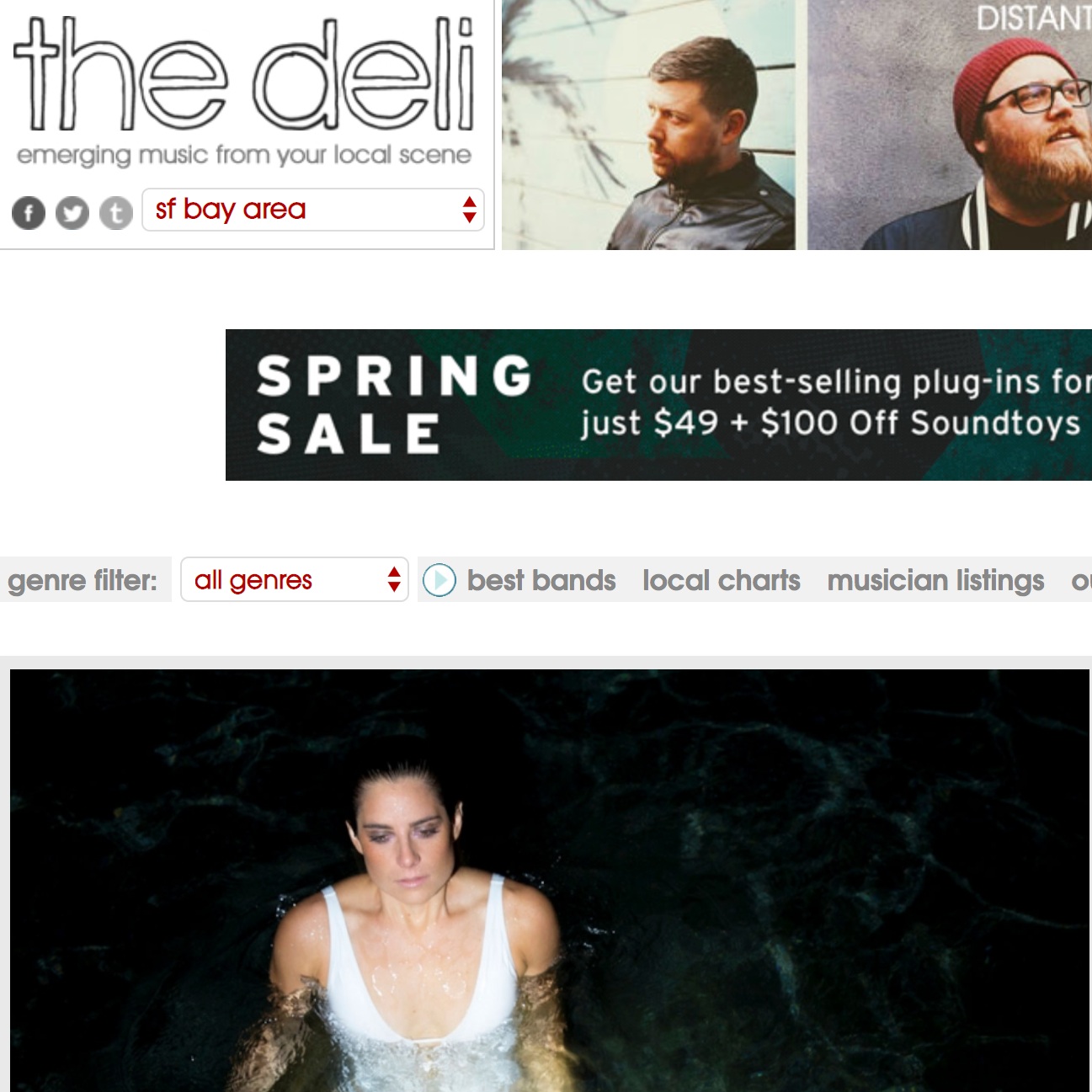 Barry GruFF
"Crunchy guitars, bubbling basslines & pummelling drums – it is topped of with pristine vocals, for a gloss of pop sensibility. As 'Party Trick' bubbles and bounces, these pristine vocals grow in aggression and strength to leave their mark. A powerful song, and one that certainly leaves its mark."
INDIE BAND GURU
"A pop debut shimmering in quality, Party Trick emulates the unique tones in Louiza's voice. Summer instrumentals bring back beach vibes to the chilly inclination of fall. The title track analyzes a party argument; growing in anger as the song progresses.."
Ear Buddy
""Leash On A Tiger", which recalls the wild style of Tune-Yards. Listen to "Leash On A Tiger" via our premiere below..."